(I'm sorry the lighting isn't great but I wanted to take these right after application and that just happened to be at 7 am ;)
Here it is... but I have to be honest and say that this isn't my 'typical' makeup, just becasue I'm always changing my mind and going through fazes. I like to experinent and change things around, so at the moment I have been really likeing nutreals - a weird feeling for me as I
love
colour - and winged liqued liner - also weird because I didn't think I was very good with it and hence have never used it much!
I also decided to brighten it up a little with a lipstick, but it's still quite dark :) This is MUAs shade 2, I believe.
On my face I used a the ultimute wear foundation from Collection 2000 because I was going job hunting and didn't want my makeup to start falling off. Normal conceler and powder and then I used the darker MUA bronzer to contor and Glow blush from elf.
My liquid liner was also from MUA simply because I don't consider it a staple and therefore don't see any point in spending a lot of money on one.
The eyeshadows were all from the ebay palette I got for my birthday :)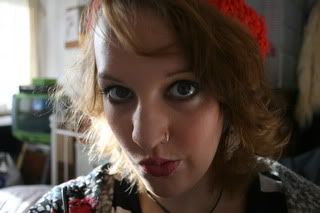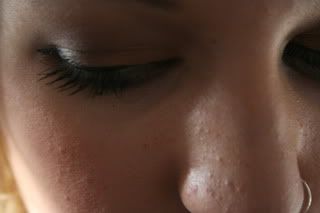 And now for a video update...
I've recorded the same video twice now;
first I sounded so boring and I hate watching boring people who look like they don't want to be making a video and I kinda looked all gross and.... whithered?...
and the second one I really liked, I was in a really good mood, I'd had a good day looking for jobs and I looked good too. BUT, I couldn't upload it from windows which I normally do, so the edited version was in the process of saving when
I deleted the origanl file!!!
I could have kicked myself, and I did try to recover it, but becasue it was on my SC card and not on my computer it wasn't in the Trash and I'm really sucky with PCs... :(
I hopefully will be re-recording it AGAIN tomorrow, but I don't know how well it'll turn out because right now I'm not in a happy, bubbly mood -.-
Anyway, if you follow me then you'll get more updates from me here, since it doesn't take half the time to wrtie a blog post as it does to record, edit (although I try to edit mimimaly) and upload a video!
Love ya xxx