Next tutorial was requested :) It's from the Alexander Wang F/W show and is really quite simple!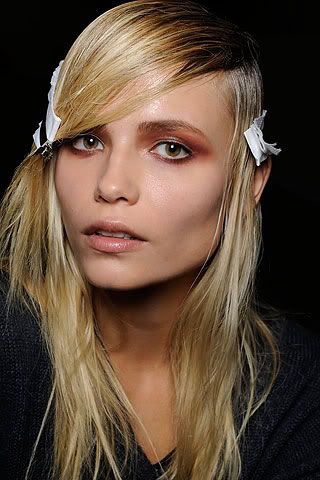 I thought I'd do this one today because I'm not going out, but we've got friends coming round for a roast and I like to put makeup on, but too much would look weird.
And this is my version!
I don't think it's as good a copy as my last tutorial, but it's ok. My byfriend had the laptop so I was going from memory when I was doing the look and didn't do the eyeshadow high enough!